Aggreko France S.A.R.L. ST. MICHEL SUR ORGE, France

Aggreko is the world leader in the rental of diesel power generators, in range from 30 kVA to 2100 kVA, rental industrial resistive and inductive load banks, and rental cooling, heating, ventilation and air conditioning solutions. Aggreko operates from over 144 locations offering 24/7 local services in more than 100 countries - where and when our Shipping Customers need us!
ACHP units for hire with Aggreko
Air handlers for hire with Aggreko
Chillers for hire with Aggreko
Containerised power generators for hire with Aggreko
Heaters for hire with AGGREKO
Load banks for hire with Aggreko
Silenced low-emission Gensets for Hire with Aggreko
Transformers for hire with Aggreko
Presentation: www.aggreko-france.equip4ship.com
Address: France, ST. MICHEL SUR ORGE, 91240 5, Rue Boole
Contact person: Key Account Manager Shipping, Aggreko Contine Rene Lagerwaard ,e-mail, website
Phone: +31 88 6441 441
Fax: +31 88 6441 453
Mobile: +31 653 293570

unselect all/select all
You have 0 products selected
Rental Containerised Power Generators
Send enquiry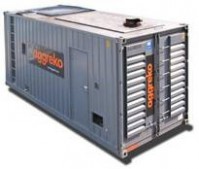 Aggreko offers a unique range of containerised power generators for hire in size from 500 KVA to 2100 KVA each unit, with synchronisation capability to build multi-megawatts rental power plants.
Containerised power generators for hire with Aggreko
Rental GHP2 silenced Power Generators
Send enquiry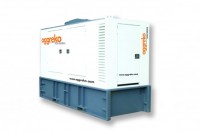 Rental of low-noise and low-emission GHP2 diesel power generators from Aggreko, in range from 30 kVA to 500 kVA canopy. The most silenced generators on the rental market. Online enquiry form on www.aggreko.fr
Silenced low-emission Gensets for Hire with Aggreko